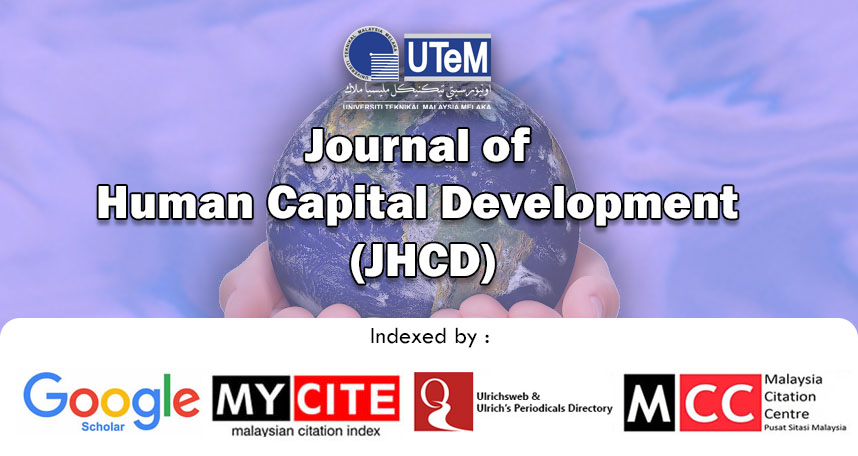 About the Journal
ISSN: 1985-7012
e-ISSN: 2289-8115
The Journal of Human Capital Development (JHCD) is an international peer-reviewed journal dedicated to advance an understanding of building human capacity and responsible human for economic growth and social well-being. Published twice a year (June and December), this journal explores ways in which social and human capital contribute to sustainable development, against the backdrop of technological advancement. This journal recognizes the interdisciplinary nature of the field of human and social capital that brings together research from the fields, such as economy, education, management, sociology, ICT, and science and technology.
Providing a forum for exchange of research ideas and practices, JHCD seeks to publish original unpublished research papers, reviews, cases, which cover the following areas: Skills and Competency Development, Human Resource Development, Professional and Organizational Development, Corporate and Organizational Governance, Humanizing Technology, Ethics and Social Responsibility, Responsible and Innovative Society.
The manuscript selected for normal issue publication is free of charge. For special issue publication, please contact: jhcd@utem.edu.my.
JHCD is currently abstracted and indexed by Google Scholar, MYCITE and MyJurnal.